Post by ExemplarOfDeath on Jul 15, 2013 15:34:39 GMT -5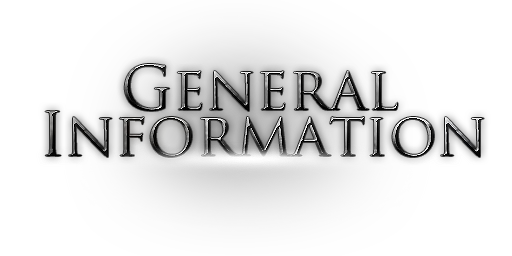 Name:
"
Daelmah d'Waenrae
." This is a name of Ehlnofex origins, and loosely translates to 'Home of the Servants.'
Type of Faction:
Elite Mercenary/Advisor Training.
Faction Leader:
Known only as "
an'Kin Zhennu
," the leader abandons his birth name. an'Kin Zhennu loosely translates into 'Great Teacher.'
Active Characters:
Aran Di'thang
Other Notable Figures:
N/A
Goals:
Daelmah d'Waenrae was established and continues to exist for three reasons. The first, is to gather together some of the best minds and most skilled individuals in Nirn, and to pass their knowledge onto others, similar to a college. The second, is to make use of the countless orphans and unwanted children in Nirn, and while not all start off wanting to be there, the group finds it far more reasonable to put them to use instead of allowing them to become beggars. The final reason for the existence of the House of Servants, is to take those orphans, and use the experts they've acquired to turn them into the finest fighters, advisers, and skilled servants in Nirn.
Beliefs:
For the most part, the House of Servants does not concern itself with the religions of Nirn, allowing individuals to believe what they will. They do however, deeply intone that disobedience, deception, or violence toward a servant's Master or Teacher is completely unacceptable and beyond forgiveness. Do to the nature of the group, they also do not see slavery and servitude as wrong in any form, since they are only a step above slavery themselves
Allegiances:
Daelmah d'Waenrae does not affiliate itself with any one group, and does not take sides in wars. If ever they do participate in a war, they do so similar to sellswords, though their manner of servitude and their exorbitant prices make such a group of fighters rarely seen and rarely used. Despite their numbers and universal acceptance, it it also rare that two servants will ever come into combat with one another, as they are often so far spread that their 'owners' will rarely come face to face, even if drawn into battle.
Enemies:
Due to their lack of true allegiance or enemies, they are often untouched by attackers. Only the occasional group of bandits thinking they might steal from a supply train or take a Servant's armor ever bothers the group, though it is safe to say those who severely look down on slavers do not care for the House of Servants
Ranking System:
Rank within the House of Servants is almost completely unimportant once a Servant has finished their training, as they are usually sold away and do not see the House of Servants again before their death, save for if their master comes back for another Servant. During training however, a Servants status is extremely important, as it assists in solidifying that they are lesser then others and sworn to obey their Master. This system of titles and rank is as follows - (Note that all titles are of Ehlnofex origin.)


Jabbuk d'Quortek - Loosely translates to 'Master of my Soul.' This is what a Servant will refer to their Master as until their Master gives them their desired name for the Servant to call them.

an'Kin Zhennu - Loosely translates into 'Great Teacher.'

an'Kin - Translates into 'Teacher'

Khalessev Wanre - Loosely translates into 'Trusted Servant' or 'One who serves without question.' This title is given to one of the Servants upon completing their training and becoming fit to be sold.

Rothe Wanre - Loosely translates to 'Servant in Learning.' It is given to a Servant who has passed their second test and proved they are ready for the next stage of their training.

Phlithius Rothe - Means 'Unwilling Slave,' or 'Hated Slave,' this is what a Servant is called after they pass their first test, and begin the next stage of their training.

Xa'Huuli - Roughly means 'Worthless One,' given as title to a Servant when they first begin their training at the House of Servants.

Xa'Huuli
- This is the first stage of the training in the House of Servants. Firstly, no child older then ten is allowed to begin training as a Servant. If a child older then ten finds their way to the House of Servants, that child is usually apprenticed to one of the teachers, or made a 'friend' of a Phlithius Rothe while performing duties around the House of Servants. The training of Xa'Huuli is extremely intensive, and if the outside world knew how training in the House progressed, they would likely be killed and disbanded for cruelty. New Xa'Huuli are forced to sleep on the ground in a small shed, with all the other Xa'Huuli, crammed together uncomfortably in the shed. They are worked for 18 hours of the day, from sunrise well into sunset. Most Xa'Huuli are 'broken' within a year, though some take as long as four to 'learn their place.' Each day, the Xa'Huuli start by being taught how to cook their own meals for breakfast. If they cannot complete their food by the time the first hour is over, they go hungry, and if they ruin the food, they are still expected to eat it, no matter how burnt or raw. While this would usually cause sickness, all Xa'Huuli are treated with healing at the end of the day.
For the next 6 hours, they are drilled in the various basics of the subjects they are expected to learn to become Servants. At this stage, these are most commonly ensuring that they know how to read and write, can speak the different languages, understand and can recite the histories of Nirn, calculate math, understand and act on basic survival skills, and care for gear and equipment. After those six hours, they spend another hour with their cooking teacher, once again learning meals to cook for midday meal, how to cook them, and going hungry if they're unsuccessful. After wards, they begin training for another 6 hours, mostly in the same manner as above, and additionally being taught things such as etiquette. Perhaps the most gruesome part of their training begins in this allocated period of time, which is referred to as 'the Breaking.' Any and all willpower is broken during this time, through the use of commands, whips, torture devices, and magical punishment. By the end of this process, Xa'Huuli will be influenced in such a way that they will throw themselves upon a blade if ordered to. This is rarely done however, as too many trainees would be killed, and instead the most popular form of test is to have the Xa'Huuli flay the flesh from their own palm, then pour salt on the wound. Self-poisoning is also popular, as is walking on hot coals until the feet are scorched black, breaking ones own arm with a hammer, or impaling oneself with nails through each palm and foot. For these tests, a healer is always present to insure that no deaths are caused.
After they have completed this training for the day, they are once again versed in the arts of cooking, and after they are taught a meal, they are sent to individual teachers and ordered to both cook that meal for their assigned Teacher, and do anything that teacher needs accomplished until the teacher releases them. If at any point they disobey the teacher, there are a number of punishments that the Xa'Huuli are forced into. On rare occasion a Xa'Huuli does attempt to murder a teacher or a fellow Xa'Huuli, though with such draconian rules, observation, and punishment, such resistance is quickly stamped out.
As if the aforementioned was not bad enough, Xa'Huuli are stripped of their names, and are neither allowed to talk with one another, nor refer to themselves with a name. They do not have any breaks in their training, and severe disobedience locates them on racks in a lightless building for a week while rats nibble on their toes and they are fed only water through a sponge. As such, by the end of this training, the Xa'Huuli are so intensely broken that none have disobeyed after their rise as a student since the First Breaking, ( see History,) and they will even go so far as to report themselves to a Teacher if they feel as though they have erred in some way. Finally, at the end of every day, the Xa'Huuli is forced to drink a dulling poison, which reduces their sensitivity. Once this stage is complete, and the teachers agree that a Xa'Huuli is ready to be raised, they are removed from the Xa'Huuli shed and raised to Philithius Rothe.
Plithius Rothe
- Plithius Rothe is what the students in the second stage of their training are called. Upon being raised to Plithius Rothe, the novices are allowed to choose a name for themselves, or are given a name by their fellow students or by the new Teachers. Furthermore, they are given their own room, and are allowed to have small possessions as would befit a Servant. They are given freedom of the House of Servants, and can go where they please. They are still expected to make their own meals, but by this point all are skilled in the culinary arts. Lastly, they are given a pet to care for, and each get a 'friend,' who are orphans that were too old to start the training themselves, who assist them in their training where necessary and help in their chores. All Plithius Rothe are expected to grow close to their friends, as well as their pets. Finally, they are given a belt which they are expected to wear at all times. This is the Belt of Servants, called the Chanash'gi di'Wanre, which the Plithius Rothe will be expected to fill with studs representing their skill. Each stud in the belt is made of a different material, and each represents basic mastery over a different thing. This mastery is subject to a Servants maximum potential in that skill, as deemed by the teachers. For example,complete understanding of Destruction magic is necessary for all Servants, however a Servant is not required to have mastered all Destruction spells and be able to cast them. The same is true of other magic schools, alchemy, enchanting, and other similar spells. In addition to preparing their own food, and any other responsibilities the Teachers deem necessary, Plithius Rothe are expected to train in these skills twelve hours a day, every day. The Skills and the studs representing them are as listed below -


The Belt in itself represents obedience, and as such is why it is presented to a Xa'Huuli upon their completion of the first portion of their training.

Amethyst – Alteration Magic

Diamond – Politics and Etiquette

Emerald – Enchanting

Garnet – Conjuration Magic

Pearl - Seafaring

Topaz – Restoration Magic

Ruby – Destruction Magic

Sapphire – Illusion Magic

Corundum – Betmeri History

Ebony - Assassination

Dwarven Metal – Ancient History

Gold – Bartering and Mathematics

Iron – Heavy Armor

Orichalcum – Orcish History

Stalhrim – Exotic Weaponry

Malachite – Alchemy

Moonstone – Mer Histories

Chitin – Creature study and History

Steel - Melee Weaponry

Wood – Missile Weaponry

Dragonbone – Study of Dragons

Daedric Metal – Daedric Study

Mithril - Battlefield Tactics

Copper - Survival Skills and Athletics

Quicksilver - Hand to Hand and Thievery

Adamantium - Smithing

Silver - Study of the Body and Mind

Glass - Histories of Men

Soul Gem - Mysticism and Thaumaturgy

Upon receiving the first 15 of these studs, of which each the House of Servants provides them ample time with a teacher, the Plithius Rothe begin their next test. Usually the acquisition of these studs takes at least five years to complete, during which time they have grown close to the pet given to them for care. This is an important lesson for the Servants, as it represents their inability to keep things they find important if their master demands otherwise. The Plithius Rothe is ordered to kill their pet, and again, no Servant has failed this test since the First Breaking. Once they have completed these requirements, the Plithius Rothe is raised to a Rothe Wanre.
Rothe Wanre
- Upon becoming a Rothe Wanre, a Servant is given the respect of both his teachers and peers, is now viewed as an adult, and enters the next phase of their training. They must acquire the rest of their studs, and during this time comes the most important part of this phase of the training.

Using magic that has been used by the House of Servants since long before the Aldmeri Dominion appeared on Tamriel, before Tiber Septim rose to godhood as Talos, and before the Dwemer disappeared from Nirn, the Rothe Wanre is 'bonded' to their chosen 'friend,' and use this time to learn what the bond means (For more information on the Bond, see the 'Magic' section of the submission.) They learn all the intricacies of the Bond, such as how to tell where the holder of their Bond is, how to tell what feelings their Bonder is having, when their Bonder is in pain, and the other uses of the Bond. During this time, usually in what takes another five years of study at least, the Rothe Wanre earns the rest of their studs, improving their already impressive skills with daily practice, which the Rothe Wanre will be expected to continues for the rest of their life. While this is arguably the best time of a Servants life, the end is abrupt and horrifying. At the end of their training, the final test to be raised to a full Servant is issued. The Servant is bound and gagged, tied to a post, and forced to watch as their friend and Bonder is tortured slowly and eventually killed. While such a fate would be gruesome enough in itself, this is the most painful thing a Servant can ever experience. Because of the Bond, the Rothe Wanre may go mad from the severing of the Bond, or even die outright in some cases. Those who survive, mind intact, are raised to Khalessev Wanre. Such a brutal experience as this is, most emotion is completely stripped from the Servant, and they often can only find kinship in other Khalessev Wanre, as others cannot understand the horrid experience presented by this action. The Servants learn their final lesson in this, that whoever holds their Bond is to be protected no matter the cost, or a fate worse then death awaits them.

Khalessev Wanre
- Having completed all of their training, the Servants now live out their lives in the sanctity of the House of Servants, awaiting the day that they will be sold to their new Master, and improving any skills they have not perfected in the meantime. By this point, most Khalessev Wanre are somewhere between the ages of 20-25, and are some of the deadliest, most well trained warriors in all of Nirn.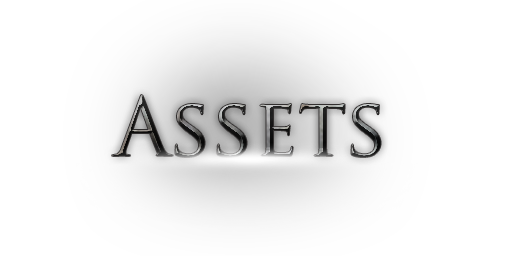 Headquarters:
Daelmah d'Waenrae
is located in south eastern Hammerfell, northeast of of Rihad and directly north of Anvil on the Brena River. The seeming Palace built into the mountain face near the river is where the Teachers themselves take their residence, as well as serving as a free Inn for any potential buyers. The lower grounds are where the Servants stay and go about their training, coming to the Teachers home only for the purpose of chores or at the summons of Teachers themselves.
Locations:
Daelmah d'Waenrae has stood in it's single location throughout the centuries, being rebuilt over the ruins if ever it was destroyed, and does not hold any other locations at which the ancient order trains other Servants.
Weaponry:
Servants are trained in all forms of weaponry, and as such no true weapon types are used more frequently then others. An individual must craft the weapon of their own accord, with or without the help of their teacher, and as such all Servants use their own individual weaponry. Despite this, if a group of Servants are purchased for warfare, in addition to their individual weaponry they will often use similar weaponry to better form military formations.
Magic:
Magic, just like individual ability, varies greatly in the sense that each servants magical ability is his own. That being said, each Servant is required to have an understanding of all the schools of magic and their spells, as well as knowing basic spells from each of the schools of magic.

Perhaps the most unique magic the House of Servants uses is the otherwise lost art of Bonding. In an almost one way link, using an enchanted artifact known as the Binder, a Servant can be linked to his or her master. The Binder itself is a rod attached to two chains, which end in manacles that are placed on the Servants wrists during the bonding, and serves as the conduit for the flow of magicka. The Bonding spell is cast on the Binder, and it completes the process of the binding.

Upon being Bound, there are a plethora of effects that take place. First, and most importantly, both participants of the Bond can feel each others presence at all times, what direction the other end of their Bond is, and similarly how far away the bond is. As in all things with the Bond, this is much stronger for the Servant then it is for the Master. Secondly, the Bonders can feel one another's relative pain. In this sense, both sides of the Bond will be able to tell when the other is injured, though this is more severe for the Servant, and the more overwhelming the pain, the worse it becomes. Next, the members of the Bond can feel general emotion coming from the other person. For a Servant, they have already trained in understanding their masters emotions, and will know if they have displeased them, or if their Master is frightened and needs the Servant's assistance. In addition to these benefits and drawbacks, the Servant can seemingly take far more punishment then normally, and when coupled with their reduced nerve sense, they can continue fighting through wounds that might kill another man, so long as their Master remains alive. Alternatively, if their Master were to die, the shock and pain caused to the Servant is so intense that it can sometimes kill them outright or drive them insane. Even if the Servant survives the breaking of the Bond, without the direct intervention of the Daelmah d'Waenrae, the Servant will likely die soon after, the longest recorded survival of a broken, untreated Bond being ten years. While the feeling of loss is significant for a Master when their Servant dies, it is nowhere near as severe or deadly, and most will have shed the effects between one and six months.

Armor and Uniform:
During a Servants training, while not actually a uniform, a Servants belt serves as an indication of his status. The more studs in their belt a Servant has, the more respected he becomes, and the more freedom of actions he has access to. The reverse works as well though, and Servants in training are often treated disdainfully the fewer studs they've acquired. A Servant who has not yet earned his belt is treated almost as though he is worthless, since the child has yet to prove themselves.
As for armor, as all Servants are trained in the use and maintenance of varying armor types, they are also given freedom of choice upon completion of training what armor they will use. Most often, as a Servant knows the different uses of armor, they will pick whatever suits them best in the situations they expect to find themselves, or whatever type of armor they feel most comfortable with. In fact, most Servants will usually take two sets of armor with them upon being sold, one heavy and meant for protection, and the other light to allow for agile movement. While some Servants believe armor completely unnecessary, others have even been known to have four different sets. Since the Servants complete or assist the creation of their own armor, and the funds of the House of Servants are ample, no rule has ever been placed on specific armor so long as it is practical.
Transportation:
As a portion of their training, all Servants learn the importance of quick travel, and as such, they are well versed in seafaring, horseback riding, and the maintaining of other means of transport. The House of Servants itself owns several trade ships, as well as a large stable. All Servants receive a horse upon completion of their training, and space is needed to house the trade caravans that come by horse, and as such the House of Servants has many forms of transportation, though the Teachers are distraught that they have still not managed to find the lost magical art of flight.
Other:
The House of Servants makes a considerable amount of gold on the selling of their 'Servants', and as such they have acquired as many assets as they can over the centuries to lessen the cost of their own personal needs. As such, they have procured trade routes all across Tamriel and to the Summerset Isles so they can acquire all the materials they need for the creation of armor and weaponry. The House of Servants also has fishing vessels and farms from which they acquire food, alchemy ingredients, and where horses are bred. Between the armor, weaponry, horses, and other possessions a Servant is 'sold' with, they are usually purchased for an average of 10,000 gold, though often this can be much higher or lower depending on the Teachers personal opinion of the Servant in question, the possessions they carry, and how good of a barterer the customer in question in. Regardless of the agreed price, the sheer exorbitant charge for a Servant easily funds the acquisition of anything the House of Servants may need that they cannot provide for themselves. Lastly, it is common for the House of Servants to purchase iron ore to convert into gold through practice of alteration magic, then mold it into jewelry and other such items so as not to over saturate the market with gold ingots.
Numbers:
Around two hundred Teachers, two thousand Khalessev Wanre, and about a thousand other apprentices, trainees, merchants, sailors, and caretakers.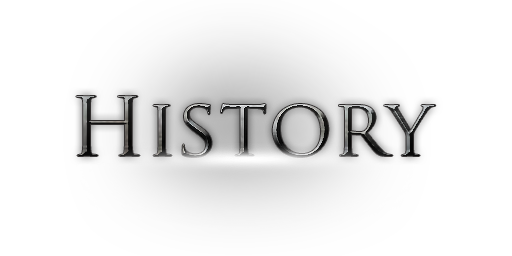 "Agea haelia ne jorane emero laloria."
"Wisdom learned by pain is a reliable guide in dark times."
-Raelys Anine
In an era long past, in the time of the Ayleids, before Talos rose to godhood and the Dwemer disappeared from Nirn, Daelmah d'Waenrae – The House of Servants – began it's long tradition of creating the best servants the world had ever seen. When the Cyro-Nords and Nedes first fell unto oppression by the Ayleids, those whom most readily accepted their places were the first to begin the training of others. In the beginning, Daelmah d'Waenrae was nothing more then an ideal taken by those who wished to become the perfect servants to the Ayleids. And through the years of their service, they gained some small recognition, and those of the highest standard were given land to train the newest captives upon, near the border of what is now known as Cyrodiil and Hammerfell. The Servants were taught all that could be taught, for few had the patience for an ignorant slave, and many thought of the wandering migrant Elhnofey as much less then animals, to hear it told.
In time, as the an'Kin now tell it, though all memory of that age was lost, the training of slaves was what would eventually lead to the rise of Saint Allesia, which some even say was one of the brightest trained at Daelmah d'Waenrae. In truth, the ideals of the House of the Servants would be their undoing. So few truly held to a desire to serve the Ayleids, and the truth of the rebellion is that the small school that trained unquestioning slaves for what the Cyro-Nords saw as their brutal oppresors, fought for the Ayleids, though their numbers were so small that they were quickly destroyed. To hear the an'Kin tell it now, the House of Servants fought bravely to the last man against an Ayleid force of a hundred thousand, with only a thousand servants to hold the halls, and while the House burned around them, they took some forty thousand Ayleids with them in their demise. A foolish tale, but held as true to this day. It what is now referred to as the First Breaking by Daelmah d'Waenrae, the group was destroyed.
It was not until three centuries later that a Dwemer scholar set about restoring the school, building over the ruins of the old and imposing a system on the servants. Where slaves had once rebelled, specialized spells could ensure that such a rebellion could never happen again. In secrecy, the Dwemer Scholar used magic of linking mind and soul to another, the results of which would give more then enough encouragement for any of the Servants to follow their master to the death, or suffer an even worse fate themselves. With the last rebellion all to fresh in the minds of the Cyro-Nords, the training of Servants in Daelmah d'Waenrae was kept secret to all but those whom received one for themselves. This secrecy kept the numbers down, with so little knowledge released to spread the word.
The House of Servants continued in this fashion for many centuries, transitioning smoothly to new masters when the Dwemer vanished, and beginning to recruit from all the races. The knowledge of this time is mostly lost in truth, though the an'Kin who tell of it have many tall tales, of one who bound with Tiber Spetim, and was raised as an Avatar when Tiber Septim ascended to godhood as Talos. Of another, who helped Vanus Galerion fight in the Great Battle and died so his master could strike the blow that killed Mannimarco. Another of the Servant who protected Empress Katariah as she traveled the empire as no emperor had done since Tiber Septim. The an'Kin claimed that each of the heroes in their own time had a Servant at their side, who gave their life so there master could complete the destiny given for them. The stories themselves are all false, stories based down from those before who made them up themselves to give others a sense of purpose greater then serving.
What is not debated however, is that during the Oblivion Crisis, Daelmah d'Waenrae was razed to the ground by a Daedric onslaught, in what is known to the House of Servants as the Second Breaking. Once again, the small group had little in the way of defense against the attack. In 4E 64, an Alik'r Prince begun rebuilding of the House of Servants, no sooner had Daelmah d'Waenrae been completed then the man passed of old age, passing all his possessions and control of the House of Servants to his adopted son, an Imperial upstart who lusted for power. Deciding the House was a waste of his time, he passed it over to it's own keeping, in the capable hands of an elf who went by nothing but the name 'an'Kin Zhennu', and began his own plots. In 4E 175, Daelmah d'Waenrae had complete control of it's own devices, and had managed to mostly avoid the war. As the adopted son of the man that had returned them to the world yet again declared himself Emperor over his own lands, and was beset by Aldmeri Forces, Daelmah d'Waenrae made a choice that would echo back to the First Breaking. Rather then assist the man who gave them the freedom of their own governance, the House of Servants vowed to never interfere with the politics of Nirn, in order to preserve themselves and never again be broken. The Imperial fell, and his household was brought to the Daelmah d'Waenrae as an insult by the Aldmeri, and freeing the House of Servants from any outside ties for the first time.