Post by Salvahkiin on Jan 3, 2016 10:02:54 GMT -5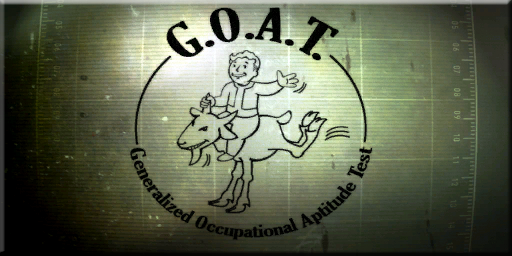 Put the direct html link to your characters image here.
[/img][/center]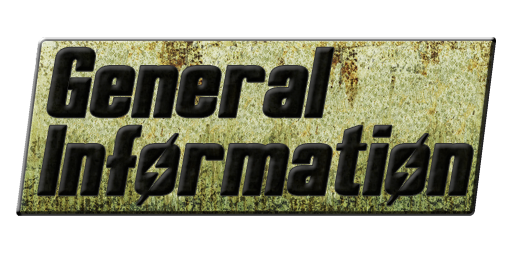 Character Name:
James Masterson
Nickname(s):
N/A
Race:
Human
Sex:
Male
Age:
37
Birthplace:
Lost Hills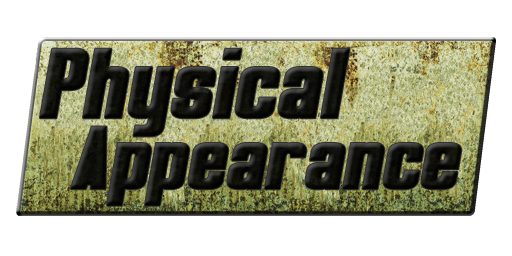 Height:
6'4
Weight:
220lbs
Eye Color:
Green
Hair Color:
Light Brown, some grey hairs are showing through.
Hair Style:
Short buzzcut
Facial Hair:
Short well-maintained beard
Skin Color:
Pale
Build:
Muscular
Distinguishing Features:
Large burn mark on the right side of his head, just above the ear.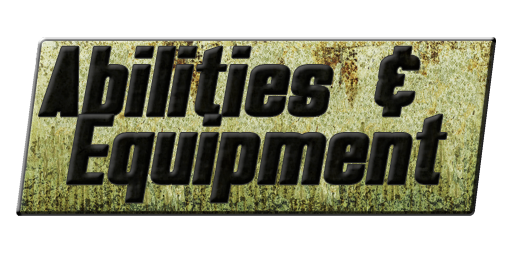 Profession:
Brotherhood of Steel Star Paladin
Skills:
Energy Weaponry, Science, Craftsmanship
Training:
Brotherhood of Steel
Other Abilities:
None notable.
Apparel:
T-60 Power Armour
Weaponry:
Modified Plasma Rifle
Other Equipment:
BoS Rucksack containing medical, food, and miscellaneous items.
Affiliation:
Brotherhood of Steel
Religious Belief:
Agnostic
Sexual Preference:
Heterosexual
Relationship Status:
Single
Personality:
James is more concerned for the common man than most of his brethren, he's not above assisting a civilian in need. James tends not to get close to people, due to losses in his past, and so he's a hard person to crack open. He hides behind a shroud of mystery, and intentionally deflects personal questions. The only absolutes in James' life are the Brotherhood, and his rifle.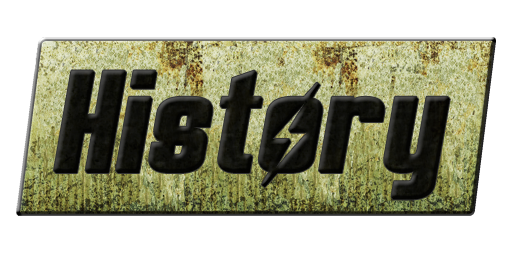 The eventual Star Paladin James Masterson was originally from the other side of the US. Born in Lost Hills, before the Eastern Brotherhood had even set off; James received, for a few years, a normal Brotherhood upbringing. James and his folks all followed Elder Lyons on the East Coast expedition. James hardly remembers what the journey was like, only that it was hard and long.
Once they were safe and settled into the Pentagon, now named the Citadel, James began what he would know as his childhood. He was instructed in the ways of war by the Knights and Paladins, and taught history, mathematics, mechanics and many other things by the Scribes. Around the time James was 9 years old, his father was killed on patrol by a group of super mutants that had ambushed them, but James soldiered on. Truth be told, his father wasn't a very good parent. He tried his hardest, of course, but he was a soldier.
When it came to deciding which of the two sections he had to join, James followed in his father's footsteps and became a Knight, or rather, an Initiate, to become a Knight in the future. The training was not easy, but he soldiered on as always. After some time and intense training, his trials were deemed complete. He was promoted to the rank of Knight, and assigned under Knight-Commander Gerard, a proven battle commander, very renowned. James' first real battle scenario as a Knight was not too far from the Citadel. Knight-Commander Gerard and his squad were attacked by a few super mutants, the mutants stood no chance and were swiftly slaughtered. They continued on their patrol. James served under Gerard for a few years, and fought valiantly enough to warrant a promotion within the ranks to Knight. In the report, it specifically mentioned loyalty to the Brotherhood, not just in following orders, but his bond with his squadmates.
When the Lone Wanderer came to the Brotherhood, and asked their aid in defending Project Purity, James was an active combatant in the war. He was but a Knight at this point, but in recognition of his courage, determination and service in the war, he was promoted to Paladin by Elder Lyons after the battle at Project Purity. James went on to fight at Adams Air Force Base.
After the death of Elder Owyn Lyons, the mantle of Elder came to his daughter, Sarah. This was not an easy time for the Brotherhood, but James, ever the dutiful soldier, stayed loyal to Elder Lyons, it was the logical decision.
After many years of instability in the Brotherhood, a leader came to them, one they could follow. Arthur Maxson, at the young age of 16, assumed the mantle of Elder, the youngest to hold the title. James swore fealty to Elder Maxson, one of the first few Paladins to do so. James always remembered the Brotherhood's history. The High Elder was always a Maxson, and therefore, demanded the highest respect and loyalty.
Masterson, while patrolling the Capital Wasteland, came across a town under siege. Specifically, Big Town. They'd been having constant bandit struggles, and James lended himself to their cause. He, along with a group of individuals, entered their base, an old train station. They fought the raiders, and killed them. At one point, a tunnel collapsed in nearly on top of James. They got out alive, but bloodied, not before a certain pyromaniac fired a mini nuke at them. They parted ways, and James returned to his duties.
When Paladin Danse gave the Brotherhood the signal to enter the Commonwealth, Paladin Masterson was aboard the Prydwen. He was one of the first to enter the metaphorical breach of the Commonwealth. James had seen his share of war, and did not enjoy the ordeal, but as is his duty as a Paladin, he fought against the Institute, and led a team during the Sacking of the Institute. For his service in battle, James was issued a very prestigious promotion: Star Paladin. He now answered directly to Maxson. Not the Head Paladin. It was a freedom that took some adjustment, but he was selected for the position for a reason. Obviously Maxson thought him trustworthy and capable of being a direct instrument of his will.
First order of business for the Commonwealth was the Institute, and now that they had been eradicated, mostly, it was time to cleanse Boston of the agents of chaos. Mutants, remaining synths, raiders. Often, Masterson would sniff up a lead on a base of some kind, and then proceed to follow it and perform reconnaissance, before requisitioning some troops from a Paladin-Commander to clean it out and claim the stronghold for the Brotherhood.
Masterson was a weapon. Honed by the Brotherhood over years. Now this weapon was pointed at the Gunners. Given a position with almost unlimited resources within the Brotherhood. James often didn't need it. He was enough to eliminate small squadrons of Gunners. There was the occasion where there was a large group, and he'd call in a paladin or two for support, but this was more efficient.
Paladin Masterson has participated in all three assaults on the Plaza. It astonished him, really. They reminded him of Paradise Falls. They weren't mindless raiders, they were an organised military force. One powerful enough to stand against the Brotherhood and repel them, multiple times. In the third, and latest attack, James was caught and injured in a grenade explosion, causing scarring on his face. He survived, but had to be pulled from the fight. The dust was settled by the time he was back in fighting condition. He continued his raids on Gunner squadrons.
Any kind of trouble that Masterson perceived as a threat to the Brotherhood's control, he'd attempt to eradicate, and if that involved working with the citizens, then he would. James had learned a lesson years ago, and he found that wastelanders were some of the hardiest and respectable people he knew, or had known. He hadn't kept tabs on anyone from the event at Big Town.