Post by ExemplarOfDeath on Jul 15, 2013 14:06:00 GMT -5
This is the template for creating your own Elder Scrolls Faction for use on our boards. We ask that you do not start a faction as very large or powerful. While you can grow your numbers and holdings overtime through in character roleplay, your faction should not start off being able to wipe out other factions. And don't ever expect your faction will be able to battle a group like the Aldmeri Dominion or Imperials head on. These are canon factions, so obviously we must put stipulations in place to maintain canon. They are the largest for a reason, after all. Lastly, each faction must have at least one (1) approved character as a member. Creating factions in tandem with characters is okay. And just like characters, you'll need at least two (2) approvals before you can bring your faction into play. Now then, onto the requirements.
---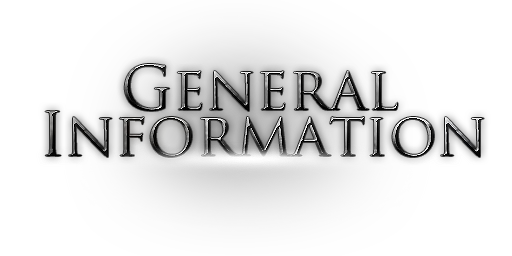 Name:
(Your faction's name.)
Type of Faction:
(What type of faction is it? Warrior, Spellcaster, Pirate, Government, etc.)
Faction Leader:
(Overlord, Commander, Emperor, etc. Whoever the leader of your faction is.
Active Characters:
(Any approved characters in your faction, and a link to their page. If there are multiple characters for your faction that you've created, we encourage you to make a 'Faction Characters' submission in the character applications instead of one for each individual participant.)
Other Notable Figures:
(Any other named members of your faction.)
Goals:
(Any specific goals your faction might have, things they want to accomplish, or their purpose for existing, if any.)
Beliefs:
(Any religious or unordinary beliefs your faction has as a group. This could be such as a religion they've invented, an honor system, or a certain method they punish criminals.)
Allegiances:
(Any allies your faction has obtained, or other factions they would not attack unless forced.)
Enemies:
(Factions this faction is in open conflict with, and would attack on sight, as well as groups who have negative views of your faction.)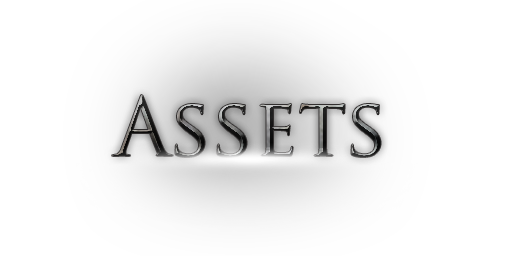 Headquarters:
(Where you faction bases their operations from, if anywhere.)
Locations:
(Any other holdings you faction has.)
Weaponry:
(Any type of weapons your faction uses, such as swords, axes, and the quality of that weaponry.
Magic:
(Any specific type of magic and spells your faction uses, if any.)
Armor and Uniform:
(Any standard armor your faction uses, and whatever is considered their uniform if anything.)
Transportation:
(Anything your faction regularly uses that they own for methods of transportation. This could be Horses, ships, carriages, or other modes of transport.)
Other:
(Anything else your faction has under it's control, such as trade routes, civilian towns, or food production.)
Numbers:
(The approximate number of members your faction has.)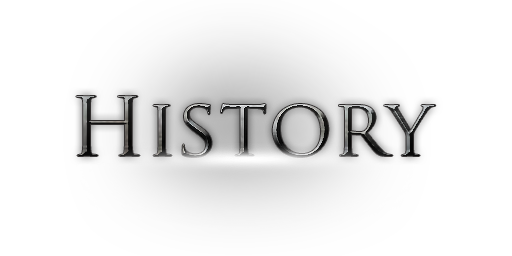 (The most important part of your faction, their history. This should include how they came to be, how they got their followers, and anything special they've acquired. If they have goals, list them here as well.)
If you'd like, you can also add things to this template, but the above portions are required. Ideas of things you can add a logo, pictures of the factions holdings and equipment, maps of their territory, their ranking system, etc. Feel free to add as much as you want, but make sure to meet the minimum requirements.
Here is the code, easy to copy, for the above basic template with no additions.


[center][img]http://i778.photobucket.com/albums/yy64/ImmortalUndeath/Nexus/Template/GenInfoESTemplate_zps39059c2e.png[/img][/center]

[b]Name:[/b]

[b]Type of Faction:[/b]

[b]Faction Leader:[/b]

[b]Active Characters:[/b]

[b]Other Notable Figures:[/b]

[b]Goals:[/b]

[b]Beliefs:[/b]

[b]Allegiances:[/b]

[b]Enemies:[/b]

[center][img]http://i778.photobucket.com/albums/yy64/ImmortalUndeath/Nexus/Template/AssetsTemplateES_zpscf5e147c.png[/img][/center]

[b]Headquarters:[/b]

[b]Locations:[/b]

[b]Weaponry:[/b]

[b]Magic:[/b]

[b]Armor and Uniform:[/b]

[b]Transportation:[/b]

[b]Other:[/b]

[b]Numbers:[/b]

[center][img]http://i778.photobucket.com/albums/yy64/ImmortalUndeath/Nexus/Template/HistoryTemplateES_zps8ee6740c.png[/img][/center]

(Your history goes here.)