Post by unit894 on Dec 17, 2013 10:32:31 GMT -5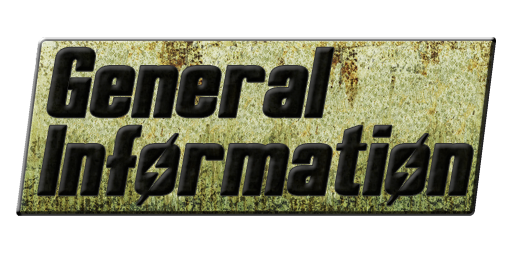 Name:
Green Devils
Type of Faction:
Mercenary Group
Faction Leader:
Commandant Lazarus
Active Characters:
Sergeant Mack Peterson
Other Notable Figures:
Black Hamish- Military Advisor, Jonas the Turtle- Military Advisor, Lord Twofingers- Military Advisor
Goals:
Do what they like doing (killing people) and get paid for it
Beliefs:
A man/woman should be able to look after themselves
Allegiances:
None
Enemies:
Raiders, Super Mutants, Feral Ghouls
Headquarters:
Green Devils HQ (Pre-War NLVPD Gun range)
Locations:
None
Armaments:
Rifles, Pistols, Shotguns (Part of the Green Devil's success is from their organized and neat appearance, because of this, there are strict requirements on the condition of the Devil's weapons. They are made to clean their guns regularly.)
Armor and Uniform:
Green beret, Khaki fatigues, Black boots
www.thortrains.com/online/spytrooptanbl1.jpg
Vehicles:
None
Technology:
They have no official engineers, but many veteran Devils were wanderers, and have knowledge on how to build and fix things.
Other:
Very strict military organisation
Numbers:
Considering the work the Devils do, their numbers change constantly, but the numbers generally consist of:
1 Commandant
3 Military Advisors
2 Captains
4 Lieutenants
Between 1-26 squads (Squads are made up of 1 Sergeant, 1 Corporal and 3 Privates. The squads follow the Phonetic alphabet for names e.g. Alpha, Bravo, Charlie, Delta, Echo ect...)
i778.photobucket.com/albums/yy64/ImmortalUndeath/Nexus/Nexus%20Skin%20Menu/HistoryTemplateImg_zps8ea8ea4e.png
[/img][/center]
The Green Devils started many years ago, in the 2230's with Lazarus, Hamish, Jonas and Twofingers working as guns-for hire in California. They were all hired by a very powerful Brahmin Rancher who loved gambling. He and his friends set them a challenge, find the old factory at the edge of the Rancher's land, and find out what was inside. The factory was Military in design, and full of pre-war security and robot patrols.
The catch was that the four Mercs were set against each other. Only one person would get paid upon completion. The next few days was a mad rush to get there, mixed in with alliances, betrayals, ambushes and traps. Eventually, the Mercs arrived around the same time, and get in through their own methods. They met each other again on the factory floor, and after a quick stand-off, it turned out they quite liked each other. After setting up a fire for the night, they had a few drinks, and started messing around with the machines. It turned out that the machines were as broken as they were when the bombs fell, and that they had made military uniforms. They found a few crates still with packed uniforms in. Khaki fatigues with black boots and green berets.
In a mad drunken night, they donned the uniforms and called themselves the Green Devils. When they awoke, they were still in the uniforms and realized that they were actually into something profitable. They returned to the rancher together, and was able to force pay for all four of them out of the greedy rancher. They used the money to buy a cart, and wheeled the crates of uniforms around with them.
The Green Devils got fairly successful, they worked hard and always got the job done, even if their prices were a little steep. After a while, other mercs started approaching them, asking to join them. Lazarus was made the leader of the group, and after inventing a simple skill and equipment check, he started letting people into the Devils. They were made to forgo any armour they had on, and wear the fatigues and beret's of the Green Devils. Slowly, the numbers of the group expanded. They gained other mercs, bounty hunters, ex-regulators from the east, even raiders who wanted a better life. With more numbers came bigger jobs, wiping out entire criminal hideouts themselves.
Eventually, the numbers too great for them to work as a whole group, so Lazarus split the Devils into teams. This did not work however, because the Devils had no training or obedience, they bickered among themselves and did the job sloppily. In a freak coincidence of luck, Lazarus purchased a book on military formations and drills. He organized the group into a more military structure, building squads out of those he knew worked together, and giving higher ranks to the Devils respected. Lazarus didn't like the sound of any of the titles, so he named himself Commandant, which he had heard once.
The Devils slowly developed a more military attitude. They still joked around, looted things and got piss-drunk in any town they found, but they followed orders and fought with a more ordered precision.
After about 20 years of being founded, in 2250, the Devils had grown to around 80 members. They still carried spare uniforms around, but were quickly running out. During one job, The Devils had joined together to fight a huge raider gang attacking from the east. They broke the gang apart and chased the fleeing raiders back east. They arrived in a place called the Mojave. It was basically a selection of small towns split apart by a huge desert infested with mutated monsters and raiders.
The Devils stay in the Mojave, making serious money from protecting the towns from threats. The Devils start gaining members from the Mojave, and after finally reaching 110 members, the Devils ran out of uniforms.
A few years after the Devils, the NCR Military show up, and stole the show. The Devils were hired to harass the bigger gangs like the Jackals and Vipers. They also patrolled roads and were used as auxiliary guards for NCR stockpiles and outposts.
Many years went by, the Devils fought Caesar twice, and watched the mighty Courier give the Mojave over to the NCR. Lazarus and his "Advisors" were old men now, and wanted to be able to have somewhere as a permanent base. They found a pre-war NLVPD gun range. They refurbished it as best they could and set it up as the Green Devils B.O.P. (Base of Operations), armory and barracks. They maintained a small office area to meet clients.