Post by Zenios on Jan 5, 2014 4:31:17 GMT -5
Note: I tried to avoid naming NPCs to keep things more open for potential player-character members. I'll edit names in as they come up.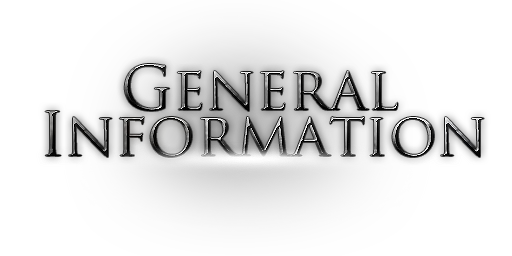 Name:
Children of Velendas
Nickname:
Also variously referred to as Velendas' Children or simply the Children
Type of Faction:
Vampire Coven
Faction Leaders:
Azaren Velendas
Active Characters:
Azaren Velendas
Other Notable Figures:
Goals:
The Children have a number of goals. First and foremost among these is survival, or perhaps more specifically keeping their existence from a secret – to avoid inciting the wrath of every would-be vampire hunter and opponent of necromancy in Tamriel. The Children secondly wish to rule Tamriel from the shadows if at all possible, and to this end they also tend to attempt to enthrall the politically powerful.
Beliefs:
While the Children do not hold an official religion, most of the members pay homage to Molag Bal as an ancestor or creator of sorts. Some also follow the the Eight or Nine Divines, depending on the individual and their age, but such beliefs are neither enforced nor persecuted outside of in a joking manner.
Allegiances:
While the Children are a technically autonomous coven with no particular ties to any others, they are perhaps unique in their treatment of foreign kin in that they are willing to accommodate newcomers with open arms.
Enemies:
Vampires tend to attract a diverse group of enemies, especially anyone who opposes necromancy or fancies themselves a vampire hunter. Some popular ones are the Vigilants of Stendarr, the Dawnguard, and any vampire covens upon whose territory they may encroach.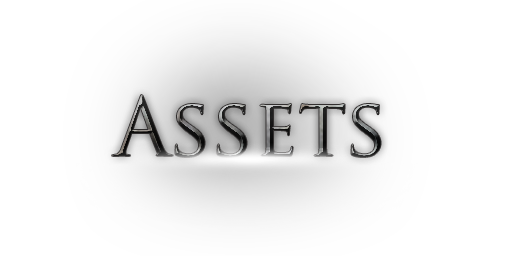 Headquarters:
The Children make their home in a cave in the Jerall Mountains, along the border of Skyrim and Cyrodiil. This cave lies somewhere in between the Nordic village of Ivarstead and the Cyrodilic city of Bruma, though it is much closer to the latter.
Perhaps a bit more homely than it would indicate, the Cavern is in truth much more of a cave system than a simple cave. The cave's entrance connects to a tunnel easily a hundred feet long, sloped downward slightly and which then splits into three distinct passages: left, right, and center.
The left entrance leads to a two-leveled room of a cave; the upper level, to which the passage opens, is a storage room of sorts, a place for some the cave's residents to keep their belongings and any trading supplies they may have on hand. It's rarely occupied by much beyond a few piles of belongings and a barrel or two. The lower level is a fairly sizable sleeping area, containing a few mismatched beds and a few piles of furs, for the younger vampires among the Children along with any thralls residing within. Steps have been carved into the stone to allow for easier access.
The central entrance reveals a more conventional dining hall, another respectably-sized roughly rectangular chamber. There are several bloodstained patches of floor and similarly stained tables in this room, with at least a few chairs surrounding. A wine rack holds bottles of scarlet liquid, though it's equally evident that there tends to be more conversation than feeding here – the rack is often full, the tables often cleared. There are a couple of desks towards the back, often littered with ink, quills, and parchment.
The rightmost passage leads to a more elegant sleeping area, this one complete with more enclosed beds and even a few coffins for the more agoraphobic or traditional Children. This area is reserved primarily for the elders among the Children, and there are a few extra spots to accommodate some reshuffling as new members join.
Locations:
While the Children of Velendas primarily reside in their cave along the border of Skyrim and Cyrodiil, the constituents also possess a number of other holdings. Some of the thralls and several of the vampires were landowners, and so the Children make use of their homes or inns, scattered across Skyrim, Hammerfell, and Cyrodiil, as bases of operation and places in which to while away the daylight hours. The coven's sphere of influence, correspondingly, has primarily spread across eastern Hammerfell, southern Skyrim, and northern Cyrodiil.
Weaponry:
While the Children are not
technically
a military organization, many of its members carry weapons - though there is no set standard or requirement. The majority of these weapons were purchased prior to undeath or stolen in the dead of night when need be, but Azaren keeps one or two blades handy to lend out.
Magic:
Azaren has made it more or less a rule to teach interested, recruited vampires a few spells to better defend themselves - these being Necromantic Healing and a spell of conjuration, either to summon a dagger or sword. Some members were once mages and magic is a little more common as a result, but not a commonality.
Armor and Uniform:
Whatever the Children had in life, they use in death; this also applies to armor, leaving them without any standard equipment. A few current members are former Legion members or city guardsmen; they frequently wear that armor, though any sigils or insignia are often removed or scratched out. As with weapons, Azaren owns a few suits of armor he's scavenged or traded for and loans these out to those in need.
The Children likewise lack an official uniform. All own teardrop-shaped brooches of ruby or garnet as symbols of membership, but these are conspicuous at best and thus not necessarily worn consistently. Uniforms tend to be a bit too obvious for the tastes of a cautious, almost-paranoid vampire such as Azaren.
Transportation:
Those Children who are fortunate enough own horses, maybe even carriages. The Cavern does not possess a stable, though a hitching post is present—if well-hidden—just outside the entrance.
Other:Numbers:
While the Children of Velendas number nearly twenty with about twice that in thralls or other assorted human associates, they rarely travel in groups of more than two or three except when necessary. Only about twenty of the vampires and a few thralls reside in the Cavern of the Children at any given time, while the rest are spread across Cyrodiil, Skyrim, and Hammerfell.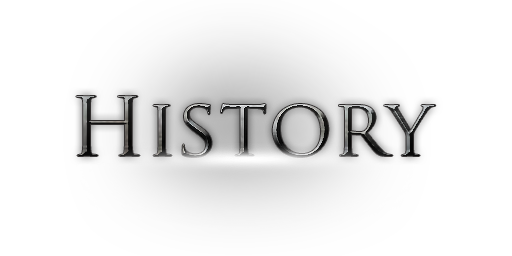 It wasn't until a chance encounter with another vampire that Azaren Velendas realized he had been rather careless, unaware, in his feeding habits. The other vampire was one that Azaren himself had sired: a victim he'd left bitten not a week before meeting her. That visit got Azaren to wondering just how many vampires he'd created over the course of the last century, and a bit of searching—and the occasional experimentation session—taught him that there was hardly a guarantee of leaving behind a vampire when he bit someone. There was a chance nonetheless, though it was far from as great as he had feared.
Comfort or no, Azaren set off to take his--children, he supposed he'd call them--under his wing, those that he could find. He spent years exploring, looking, and eventually he'd amassed something of a coven, if what had then been a scant seven vampires with no supplies, no home, no funding, and nothing in common but a sire and a home could be called that much. The first thirty days had been rocky, given that not many of the Children were initially happy about the curse Azaren had bestowed upon them. A bit of time eventually began to nullify that hate, however, and a bit more time left Azaren and his children on at the very least neutral terms.
After the initial congregation, he set his focus more towards stabilizing the coven's financial and residential needs. The cave he'd spent years in, once a prison, became much more homely: more beds were added, an extra passage was mined out over years of work, a hitching post was concealed amid the rocks outside, among other additions such as a dining room and the dedication of a storage area thanks to contributions from the original seven.
Eventually, work had progressed far enough that he could count on his Children to continue improvements and perhaps better the plans they had outlined, but Azaren found what little gold had been around to spare to be gone. Renovations were expensive, after all, whether it was buying beds and transporting them surreptitiously to a cave in the middle of nowhere or buying mining tools with which to carve out holes in the mountain.
So Azaren turned to experimenting with the process of creating thralls, seeking relatively rich moneylenders or nobles to collect for his coven. The first attempt simply resulted in another vampire, but that was no problem. He'd learned early on that the best way to deal with fledgling vampires was to respond to their initial bitterness and hostility with an iron will. Somewhat unsurprisingly, the threat of being buried alive or locked in a room for the rest of eternity was a rather powerful one, and the moneylender decided rather quickly to join the ranks of the Children. The next try, however, netted Azaren his first thrall - and a way to ensure he could develop a network of contacts without offering any vampirism, without giving them the telltale signs that came with that particular condition.
Continuous investment of time, effort, and money over the next few years left the Children of Velendas in a rather comfortable position. The cave they called home, while not the most cozy of places, was certainly enough; it offered a place to sleep, a place to keep things, a place to congregate. With amenities in place and a decent flow of septims established, Azaren turned his mind to two more things: goals and recruitment.
The latter was easy; between thralling and, more rarely, passing on the illness that resulted in vampirism, fresh recruits were easy to find. While initially Azaren and company were a bit overzealous in passing on their curse, they came to an agreement before too long that vampirism would be reserved for those most special of contributors. The logic at the time had been that free will brought with it too much danger as far as ratting out the Children or causing internal strife, and therefore thralling became infinitely more preferable before too long. And so slowly their numbers grew, to a respectable size given the volatile nature of many of the members and a general feeling of hostility towards Azaren.
Goals, however, were a bit harder to lay out properly: Azaren did not wish to reveal the existence of the Children in any way, given the propensity of vampire hunters to band together and attack when the undead were at their weakest, but nor did he wish to sit on his hands and attempt to manage some more bloodthirsty, impatient individuals than himself. So he settled for a bit of a compromise. Azaren decreed that the Children, through enthrallment and to a lesser extent the passing on of vampirism, would move to infiltrate and plant agents within nearby towns and cities, to expand their sphere of influence. Whether they eventually decided to attempt to take part of Tamriel for themselves or simply remain behind the scenes and manipulate things for the good of vampires everywhere, possessing some influence would prove a vital step.