Post by ExemplarOfDeath on Dec 13, 2012 19:53:50 GMT -5
If you would like to roleplay in the Fallout portion of The Nexus, you will first need to create a character using the Character Template you find below. Make sure you read over the description of each section of the template before submitting your character to the Character Submissions portion of the board.
Below you will find a detailed Character Template. At the bottom of the post, you will find a code box. Simply copy the code inside, then paste it into a new thread titled with your characters name posted under the
Character Submissions
portion of the Fallout Character Creation Board. Now, on to the templates!
---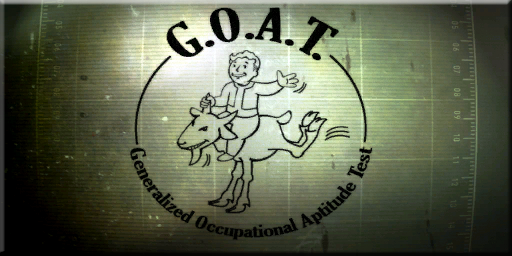 Optional: Place an image of your character here.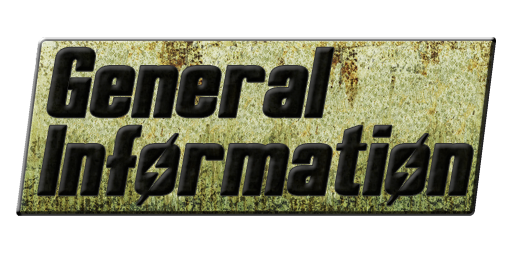 Character Name:
(Your character's full name, middle name included if they have one.)
Nickname(s):
(Your characters nickname, if they have any. If not, just put N/A.)
Race:
(Is your character a human, a ghoul, or something else? Your character's race goes here. Please note that some races are restricted due to their inherent power. You can find a list of the playable races in the
VDSG Catalog - Intelligent Races.
)
Sex:
(Is your character a male or female? Keep it realistic, (for example, a robot doesn't have a gender.) This is specifically for their biological sex, not what gender they identify as (Such as Curie identifying as female.) If your character does identify as something besides their biological sex, include that in your character's personality.)
Age:
(How old is your character? If they have a birthday, put that here as well. Please note that the current year is set to be 2290, so make sure any dates you include here (or in your history) add up correctly.)
Birthplace:
(What area was your character born in. A vault? A settlement? A raider outpost? List it here.)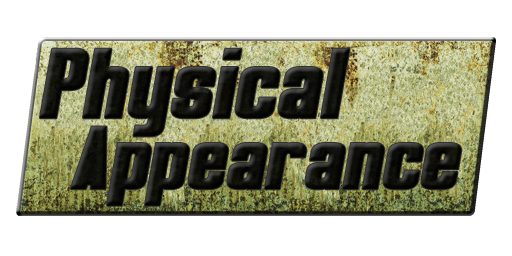 Height:
(How tall is your character. Keep it realistic for your race.)
Weight:
(How much does your character weigh? Keep it realistic for your race. (This excludes equipment.))
Eye Color:
(Eye Color. Keep it realistic for your race.)
Hair Color:
(Your characters Hair Color, if applicable. Put N/A if your character does not have hair. )
Hair Style:
(If applicable. Put N/A if your character does not have hair.)
Facial Hair:
(Does your character have facial hair? If so, what does it look like. Put Shaven if your character shaves their facial hair, or put N/A if your character has no hair.)
Skin Color:
(Color of your characters skin. Keep this realistic for your race.)
Build:
(How is your character built physically? Good examples of this are thin, very thin, lithe, average, husky, muscular, thickset, and bulky.)
Distinguishing Features:
(Any other notable features on your character. Tattoos, Scars, Mutations, Decaying Flesh, etc. For those with technical implications, such as cybernetic implants, synth attributes, or just a prosthetic, you may list those here as well.)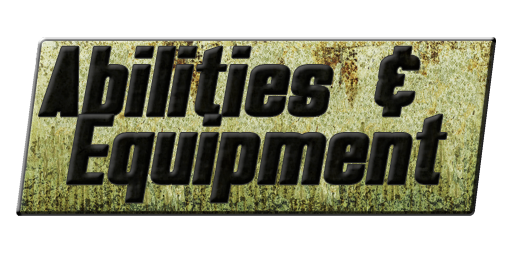 Profession:
(What your character does for a living. Do they scavenge supplies, raid the helpless, or work as a soldier.)
Skills and Abilities:
(What things are your character good at. These can be anything from being trained in the proper use of power armor to farming, weapon maintenance to cooking, or subterfuge to singing. Remember that just like real life, all skills take time and effort, and the more things a character is good at that the less specialized they will be in their singular skills.}
Apparel:
(Any article of clothing your character owns, from Cowboy Hats to Power Armor to Naughty Nightwear. If your character has a place of residence, specify what they take with them on journey's, if they take any.)
Weaponry:
(Any weapons your character carries, from a pocket knife to a Fat Man. Like apparel, be sure to specify what they carry regularly. While a Brotherhood Paladin may have twenty firearms, even in power armor they are still limited to carrying a certain amount, and the rounds required for a minigun are going to leave them little in the way of extra carrying capacity.)
Other Possesions:
(Any other random items your character carries around, like a backpack, canned food, or medical supplies. Feel free to also list specific items contained in the characters residence, if they have one.)
Affiliation:
(If your character is part of a faction, list that here. If it's a user created faction, please include a URL to that faction here. Character's belonging to a faction must be approved in tandem with the faction they belong too unless that character has been made after the factions creation.)
Residence:
(Where does your character live? Do they have a house, rent a room at a settlement, or are they just a wanderer? If they are affiliated with a faction, likely they live with that faction and have designated quarters at one of the factions holdings.)
Religious Belief:
(Does your character have a religion? Please remember that most established religions did not survive the Great War, and typical religions consist of things like the Church of Atom or the Church of All. If they don't believe in a higher power, you can put atheist, and if they just don't care you can list this as agnostic.)
Sexual Preference:
(Your character's sexual preference.)
Companions:
(Does your character travel or spend time with any major companions? If your character is dating, engaged, or married, give personal information about that person here or it will be assumed your character is single. In addition, if your character travels with more then four other individuals that aren't player characters, we'd ask that you make a faction submission, that way you can list the Player-Made NPC's that your character spends time with. Lastly, non-human characters such as dogs or robots fit here as well. If listing a companion, please include important information such as their appearance, abilities, possessions, and personal details.)
Personality:
(What your characters personality is like. If you are having difficulties with this, I would recommend using
this personality test.
Answering the questions as though your character was answering should give you a good idea what to write here in an appropriate form for Fallout. Also include any psychological disorders and differences your character might have.)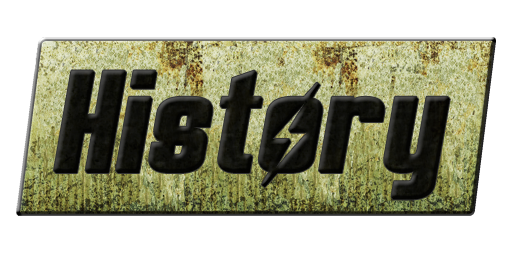 Put your characters history here. This should be
AT LEAST
three good paragraphs giving a brief description of your characters past. Anything 'unique' in your characters profile should be detailed here, such as why they are a ghoul, how they got that scar above their left eye, or where they got that fancy plasma rifle at. Typically, we ask that you cover the general stages of their lives with extra detail to special events. A good outline for this would be:


Family and Birth


Childhood


Young Adulthood


Adulthood


Again be sure to pay special attention to the events specific to your characters life. No two individuals grow up the same, and it is important to give a character a 'life of their own' so to speak, to make them more believable and enjoyable. Lastly, remember that you can come back and edit this form at a later date based on happenings while using the character. When editing a form, be sure to add a notification to the bottom of the sheet listing the time and date of the edit. When a sheet is modified, proboards system states when the last edit occurred, and if a change is made after character approval without a notification, we may suspend your use of the character until we can re-approve it! Characters are always growing and changing, so we encourage you to make these changes so if you join a different story with the character, people will be able to see what state your character is currently in. To keep things simple, we've put a 'Changelog' on the bottom of the sheet where you can detail the edits you make, and it should look like this.
---
Changelog -
March 15th, 2016, 7:30 PM CST: Updated the Character Sheet.
OR
03/15/16, 1930 CST: Updated the Character Sheet.
Using this method will ensure that there's no confusion on what you changed, even if it's just a simple edit.


[center][img]http://i778.photobucket.com/albums/yy64/ImmortalUndeath/Nexus/Template/TemplateHeader_zps52fc5844.png[/img][/center]

[center]Optional: Place an image of your character here, or delete this line.[/center]

[center][img]http://i778.photobucket.com/albums/yy64/ImmortalUndeath/Nexus/Template/GenInfoTemplateImg_zps2936ccd7.png[/img][/center]

[b]Character Name:[/b]

[b]Nickname(s):[/b]

[b]Race:[/b]

[b]Sex:[/b]

[b]Age:[/b]

[b]Birthplace:[/b]

[center][img]http://i778.photobucket.com/albums/yy64/ImmortalUndeath/Nexus/Template/PhyAppearTemplateImg_zps88c9a443.png[/img][/center]

[b]Height:[/b]

[b]Weight:[/b]

[b]Eye Color:[/b]

[b]Hair Color:[/b]

[b]Hair Style:[/b]

[b]Facial Hair:[/b]

[b]Skin Color:[/b]

[b]Build:[/b]

[b]Distinguishing Features:[/b]

[center][img]http://i778.photobucket.com/albums/yy64/ImmortalUndeath/Nexus/Template/AbilitiesTemplateImg_zps18f3b8ea.png[/img][/center]

[b]Profession:[/b]

[b]Skills and Abilities:[/b]

[b]Apparel:[/b]

[b]Weaponry:[/b]

[b]Other Possessions:[/b]

[center][img]http://i778.photobucket.com/albums/yy64/ImmortalUndeath/Nexus/Template/PersInfoTemplateImg_zps55799c4b.png[/img][/center]

[b]Affiliation:[/b]

[b]Residence:[/b]

[b]Religious Belief:[/b]

[b]Sexual Preference:[/b]

[b]Companions:[/b]

[b]Personality:[/b]

[center][img]http://i778.photobucket.com/albums/yy64/ImmortalUndeath/Nexus/Nexus%20Skin%20Menu/HistoryTemplateImg_zps8ea8ea4e.png[/img][/center]

(Your character's history goes here.)



[hr]

Changelog -