Post by Jackie on Mar 7, 2016 23:42:36 GMT -5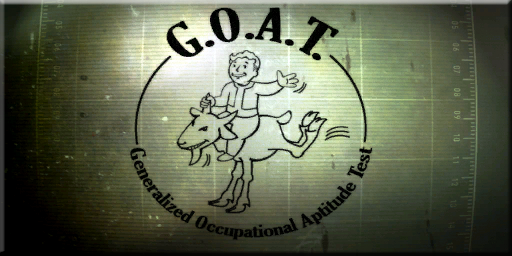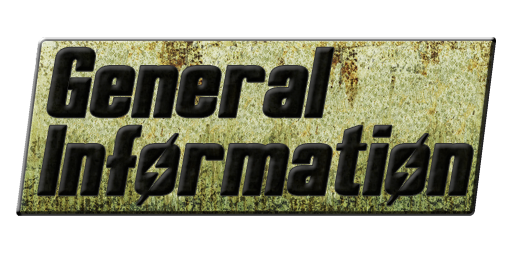 Character Name:
Jessica Favaro
Nickname(s):
Jess, Jessie, Sparks
Race:
Human
Sex:
Female
Age:
26
Birthplace:
Quincy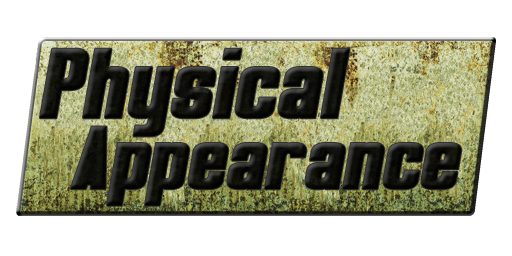 Height:
5'7"
Weight:
135 lbs
Eye Color:
Teal
Hair Color:
Brown
Hair Style:
Long. Wears it loose most of the time but when donning her plates she puts it into a ponytail to keep it out of the way beneath her helmet.
Facial Hair:
None
Skin Color:
Pale
Build:
Average
Distinguishing Features:
Scar across her lip, freckles/blemishes.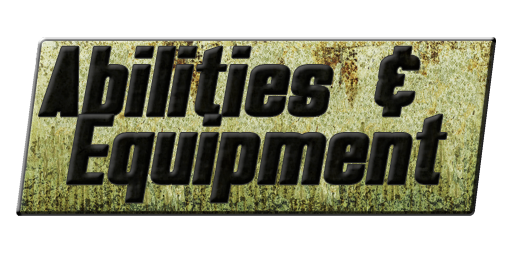 Profession:
Countess of Cool, Archduchess of Awesome, Sultana of Sweetness, etc.
Skills:
Exceptional mechanical skills, able to repair and maintain a wide variety of equipment, including energy weapons and power armor, though her skill when it comes to using either is rather average. She knows juuuuust enough about ballistic weapons to clean and maintain her own pistol, but again, her skill when it comes to actually using the weapon is pretty meh.
Training:Other Abilities:Apparel:
Leather jacket
, complete with the
Atom Cats logo
stitched on the back of it. White t-shirt. Rolled up, worn blue jeans.
Red canvas sneakers.
Weaponry:
AER9 laser rifle
. To better combat the Gunners that the Cats frequently clash with (and the Mirelurks that occasionally come up on the beach), Jess has upgraded the capacitor of her rifle to fire a more powerful beam, allowing it to penetrate armor a bit easier. Unfortunately, the increased power draw means she can't fire as many shots before having to replace the fusion cell. She's also modified the focusing lenses of her rifle, changing the beam color from it's standard red to a vivid yellow, because that's like, her favorite color.
Jessica also keeps a
10mm pistol
on her person, usually tucked in her back waistband and hidden underneath her shirt/jacket. Of course this means she does not have access to it when sealed in her armor. Lastly, she always has her trusty
switchblade knife
tucked in her inner jacket pocket, again, irretrievable when in power armor.
Other Equipment:
Like every other Atom Cat, Jessica's most prized possession and valuable tool is her suit of
T-60 power armor
. Unlike those Brotherhood squares whose armor you couldn't tell apart and are solely used as weapons of war, Jessie's suit is as much a work of art as it is an offensive/defensive weapon. The suit has been meticulously tuned and adjusted over the years, to the point that Jessie's certain that, if blindfolded, she could tell when she was in her own suit as opposed to any other. If that wasn't enough, the armor sports it's own custom paint job, deep blue with several vivid, yellow lightning bolts streaking across it in various places. It's this paint job that earned her the nickname 'Sparks' from her fellow Atom Cats. Jess has also built in a small, cylindrical storage slot on the inside of her armor that she can store an extra power core in, as her excursions into the wastes can last for several days.
When leaving the (relative) safety of the group's garage, she carries a satchel with an adjustable strap so it can put slipped over her shoulder/chest whether she's in her armor or not. In said satchel she generally keeps a few basic tools useful for field maintenance, as well as a few days worth of provisions.
Affiliation:
Atom Cats
Religious Belief:
Agnostic
Sexual Preference:
Pansexual
Relationship Status:
Single
Personality:
Like most of her fellow Atom Cats, Jessica exudes a clear level of confidence in her day to day life, and indeed the term 'cocky' fits her perfectly. Despite this cockiness however, the woman isn't so overbearing or egotistical as to believe herself superior to the average waster, cooler and more stylish perhaps, but not 'better' necessarily, she'd be the first to admit in any group that she is
far
from perfect. While she does strive to push herself to her limits and try to get out of her comfort zone once in awhile, she has her fears and weaknesses like any other person. Jess is very much a 'live and let live' type of person, whether you're a ghoul, a synth, or a super mutant, if you treat her with respect and kindness, you can expect the exact same treatment in return, and those that earn her friendship will find her to be intensely loyal, willing to stand by them even in the most dire of circumstances. Her acceptance of others based on character over race, coupled with her strong moral compass, has unsurprisingly made her a strong supporter of the Minutemen, and she isn't afraid to go out of her way to help out her fellow wasters much as the Minutemen themselves do. While she can't rightly complain about life at the Atom Cat's garage, Jessie has suffered from an extreme case of wanderlust for many years now, and it isn't uncommon for her to disappear for days on end, often making excursions into the surrounding wasteland, either to explore and scavenge for materials, or to check up on local settlements. The sacking of Quincy left Jessica with a deep hatred of the Gunners, and while normally the merciful sort, she's ruthless against the mercenaries, often prone to shooting them in the back when they retreat and executing wounded ones when the battle is over.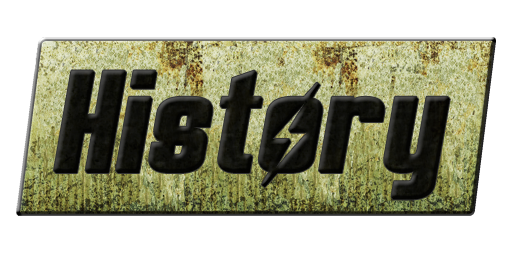 Born in the bustling trading town of Quincy, Jessica's childhood was a bit more stable and comfortable than that of a lot of other children out in the wastes. Jessica would never get the chance to get to know her mother, for the woman died from complications due to childbirth. This tragedy struck her father, Marcus Favaro, especially hard. While the man was stricken with grief at the loss of his beloved wife, he was elated to have been blessed with a daughter to call his own.